Pop Pop!
A downloadable game for Android
(ONLY COMPATIBLE WITH OCULUS QUEST 1 AND 2)
Catapult Games' first VR Hand Tracking project!

Use your fingertips to pop bubbles in space in this arcade-style, round-based game.
As rounds go on, bubbles spawn more frequently, in greater number, and over a larger area -- Oh my!
Don't let too many hit the glowing plane of death, or else it's Game Over for you!

No two plays are exactly the same! Can you make it to the final round?...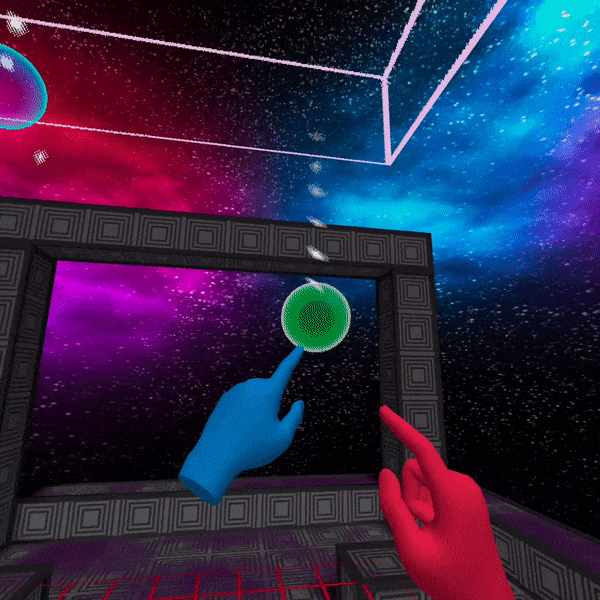 About Hand Tracking:

Hand tracking quality is heavily dependent on your environment! In bad tracking conditions, the hands disappear :(
For best hand tracking quality and a better experience, try the following:
make sure your room is well-lit
keep your hands within the tracking volume (extends a bit past HMD's FoV)
keep your hands apart
don't move one hand in front of the other
don't flail your hands around too quickly
Click here for more information about hand tracking on the Oculus Quest

Download
Click download now to get access to the following files: